Noir Matters is a new imprint of original and exciting crime fiction. Noir Matters include, thriller, mystery, suspense and most subgenres such as detective, legal, medical in these categories.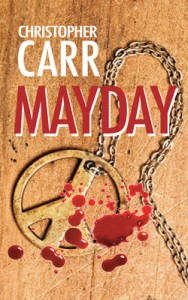 "MAYDAY" by Christopher Carr
Ebooks released Feb 2015, ISBN 978-1-62848-0535 (Kindle), 978-1-62848-0542 (Epub)
Print, releasing Nov 2015, ISBN 978-1-62848-0559
While investigating the apparent random killings of some older men, Skye, a young FBI agent discovers that the victims and her reclusive father are linked to the 1970 Kent State shootings. To clear his name, Skye tracks down the killer, fearing all along that the killer and her father may be one and the same.
---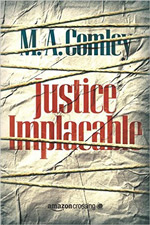 "Justice Implacable" by A. M. Comley, translated into French by Frank Debonair. Original title: "Cruel Justice" (book #1)
Le corps décapité d'une riche veuve est découvert à moitié décomposé dans la forêt de Chelling, suivi quelques jours plus tard d'une deuxième victime. L'inspecteur Lorne Simpkins et son collègue, le sergent Pete Childs, sont nommés sur l'affaire. Mais avant de pouvoir découvrir l'identité du tueur, ils doivent tout d'abord faire le lien entre les deux victimes.
Après un troisième assassinat, Lorne reçoit une surprise macabre. De toute évidence, un vicieux tueur en série est en train de se déchaîner… et Lorne devient la proie du tueur. Prise entre un mariage sur le point de péricliter et un nouveau patron, un homme avec lequel elle a eu une histoire dans le passé, Lorne essaye en vain de se concentrer sur son travail. Elle se doit d'attraper l'horrible meurtrier ou alors risquer de devenir sa prochaine victime.
---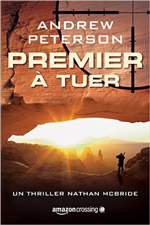 "Premier à Tuer" by Andrew Peterson, translated into French by Frank Debonair. Original title: First to Kill," (book #1)
Dix ans après qu'une mission échouée au Nicaragua ait mis fin à sa carrière de spécialiste des opérations secrètes au sein de la CIA, Nathan McBride met ses talents particuliers au service du secteur privé. Jusqu'à ce qu'un soir, Frank Ortega, l'ancien directeur du FBI, l'appelle pour lui demander un service. Un agent fédéral en mission secrète a disparu, avec une tonne de Semtex, un puissant explosif, et Ortega a besoin qu'on les retrouve, au plus vite. Pour Ortega, il s'agit d'une quête personnelle : l'agent manquant est son petit-fils. Et Nathan McBride est le seul homme à qui il fait confiance pour le sauver.
Quelques jours après avoir accepté la mission, McBride se retrouve piégé entre un adversaire obsédé par une vengeance impitoyable et un groupe de hauts fonctionnaires fédéraux qui ne reculent devant rien pour accomplir leur propre définition de la justice. Il n'y a pas de règles, pas de protocoles ni de sorties de secours. Uniquement McBride…