Michael Brodsky is a New York writer, born and bred. He is the author of thirteen published works of fiction and several plays. The first of his many published works of fiction – including novels and collections of shorter prose – was "Detour," for which he received the Ernest Hemingway Foundation Citation of PEN. He lives in New York and works at the UN.
BWLB is pleased to announce that we are in the process of reprinting Michael Brodsky's entire writing portfolio, including novels, plays, and short-story collections.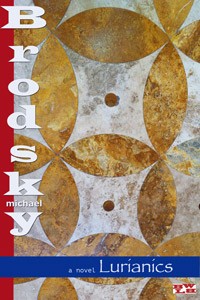 "Lurianics" tells the story of a youngish man – one Isaac Luria (namesake of one of the world's great Kabbalists) – who seeks to create a "true work" which will give his life a meaning that is uniquely beyond label. Set on Manhattan's Upper West Side, the novel anatomizes this unlikely hero's ambivalence-racked relationships with a veritable cast of thousands, all of whom have one thing in common – a craving to derail his every attempt to get on with the job. They include: a smugly go-getting kid brother, a hyper-articulate mystery woman, and assorted bosses, co-workers, composers and filmmakers living and dead, ballet stars, murdered doormen, stuff-strutting sparrows, and honey locusts about to bloom.
But chaos does not always reign supreme and in the end every encounter plays its part in forcing Luria to confront the ultimate question: Does he have the guts not just to erect his Valhalla (any fool can do that) but to erect it with the only building blocks worth a damn, i.e., the very things befouling the path?
---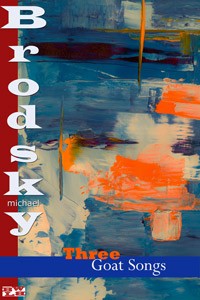 "Three Goat Songs" is a series of variations on a theme. It is divided into three novellas, each about a man who sits on a rocky coast by the seashore, contemplating. Herbs of goats come there to graze. The man is a husband and father of two children.
"Three Goat Songs" is an exploration into the existential boundaries, in the "sea-bounded goat world." It is a philosophical look at the essential sameness and, at the same time, the diversity of all stories. It has in common with the other books of Michael Brodsky the theme of the protagonist's struggle to survive, and more than that, to comprehend.
Together, this body of work has led critics to compare the writing of Michael Brodsky to that of the masters like Dostoevsky, Becket, Joyce.
---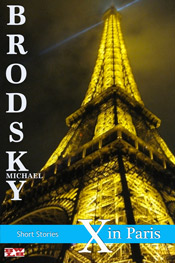 "X in Paris," Thirteen stories from a modern master
"Brodsky is a master both of technique and of language, his sentences positively crackling with unexpected insights."–Publishers Weekly
"Brodsky possesses a masterly control of diction and rhythm, an often startling metaphoric gift, and a range of effects extending from Swiftian bluntness to Proustian elaboration."–The New York Review of Books
"He brings the reader to reflect anew on ways of knowing and truths of being in an uncertain world."–The New York Times Book Review