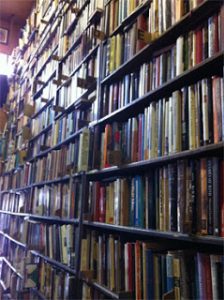 Keeping up with our growing momentum, we are now representing authors under our new initiative: Book Case Central Agency (BCCA).
BCCA is a boutique literary agency that represents quality fiction and non-fiction titles with compelling and original stories and powerful messages. Our mission is not only to sell our clients' manuscripts but also to help them develop and shape their ideas, nurture their talent, while building a growing social platform, and capitalize on this strategic partnership to find the perfect match with both leading houses and editors.
We are now accepting queries in the following genres: YA and MG and New Adult fiction, literary fiction, genre fiction, especially crime/thriller/mystery, self-help, and great science, sociology and history manuscripts.
We are also eager to receive manuscripts from non-English natives, writers of "exile," and in foreign languages (untranslated literature) to publish them in their original language and/or in translation.  We accept Spanish, Catalan, French, Italian, Portuguese, and Russian projects.
Book Case Central Agency only accepts submissions by email.
For Fiction: include with your query letter a short bio, a one-page synopsis of story, the first three chapters (max 25 pages).
For Non-fiction: include a detailed proposal. Writing a proposal is a laborious process.  It should contain 8 to 9 headings and include a brief history of past publication(s) as well as an  outline of your "platform."
Submit PDF by email.  If we are interested in your materials, we will request a Word Doc version. (Do not forget to include your name and info.)
Be patient.  These days everyone is overwhelmed, we will get back to you.  No call please.